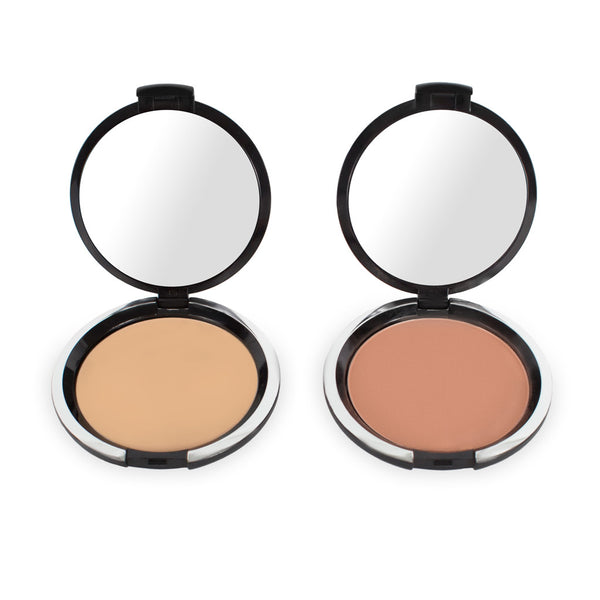 The first compact in the set is the concealer and it is an all in one facial concealer, an under eye cover and repair, foundation, and eyeshadow primer. Enriched in vitamin E, this formula heals while brightening the complexion.
The second compact is the true magic, it is a powder, bronzer, blush, eyeshadow and lipstick all in one. Remember less is always best for the girl on the go. Never again worry about makeup lines, because this set will bring your natural complexion color to the surface and will always match. We only offer ONE color for every skin tone, so that takes all the guess work out for you.
These two compacts are all you need to look refreshed and natural, a true everyday makeup.
FREE SHIPPING WITH ANY ORDER OVER $50
you may also want